Evidence Photos

Sep 8-9-10, 2001
Lafayette, Louisiana to Katy, Texas
Katy, Texas to San Antonio

Time to drop in on another chum....Adam Chodorow, one of my best friends from high school, and his family,
currently residing in Katy, Texas.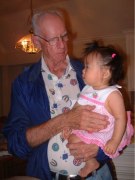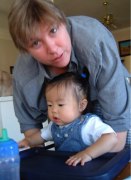 Pop quizz: What part of "Princess" don't you understand.? If you had trouble with that one, check out
Ms. Chloe Jane Xinlan Chodorow in the above pictures.
On the left is Chloe with grand dad "Papa Rice" and on the right with mom Rebel.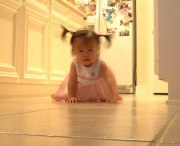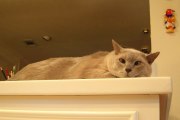 More Chloe! And just for some token competition in the pricess department here's Latte napping on the right.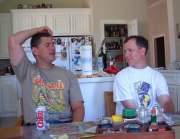 Bill and Adam.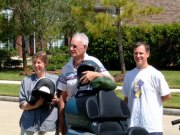 I really tried to get Papa rice on the back of the bike for a ride. Crapped out on that...the above is as close as I came.
I do draw hope from the smiles that merely holding helmets seems to bring to Rice faces.