Evidence Photos

July19, 2001

Lexington To Troutville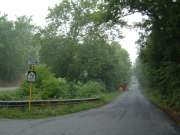 A typical scene on the beautiful, beautiful road between Lexington and Troutville.
Just behind us on the road where this picture was taken was a prison road repair crew and its shotgun totting guards.
I was ignored as I went past but they seemed happy to wave to Mieko. Hum.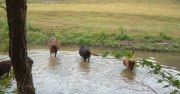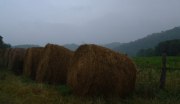 Cows taking a bath. They were looking at us until we got out the camera and then turned away left the pond.
Maybe they needed to fix their makeup. On the right are bales of hay.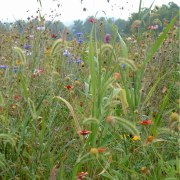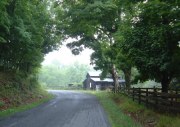 More beautiful scenery.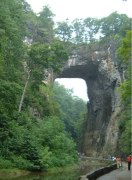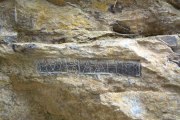 Pictures from a rather hilly sidetrip to Natural Bridge, one of the 7 wonders of the world,
formally the private property of Thomas Jefferson and still in private hands.
On the right is graffiti from the late 1800s cut into the stone. For those of you who prefer modern graffiti the bathrooms had a fair bit.
The complex also includes a wax museum, two hamburger stands, a powerful small miniature golf course
and lots of opportunities to spend $12 on a t-shirt. Still, it was worth seeing and I'm glad I went.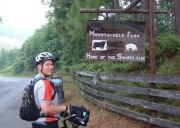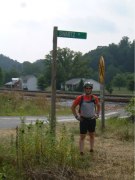 A Swartz farm and Swartz street. Didn't have a chance to meet any of these other Swartz's but I'd love to know what's up with my name.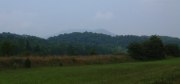 More beautiful landscape. Note the railroad tracks in background.

Our home for the night, a room next to the T&A Truckstop in Trouteville.



Except that, everything a trucker could want including cable TV and internet hook-ups for
the cabs, parts, food, books, a game center, chapel with chaplain, showers and laundry room.
With constant noise and diesel fumes in the air T&A didn't have the same beauty as what we had just passed through
but boy was I glad to find a place to do some laundry. Anyone looking to find Smokey and The Bandit might be a tad disappointed,
but it is definately a place to find a bunch of serious, hardworking people;
often one man acting as drive and CEO of a one truck fleet.