Evidence Photos

Aug 5, 2001
Berea, KY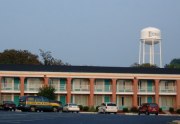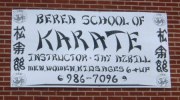 Left, the Motel 8, our humble abode. Large,clean room with a working TV and data-line equiped phone for $45/night, nothing
wrong with that. Random sign, seemed to capture the mood of the place. Berea bills itself as the Arts And Crafts Center of Kentucky
and maybe it is but the most interesting store we saw was the local Walmart. Perfectly nice place, but my sense was a college town
trying to figure out what else to do with itself.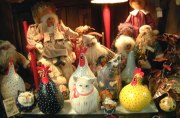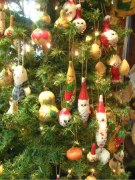 Gourd based crafts made by the friendly natives.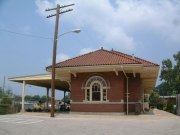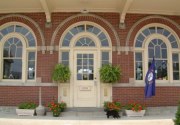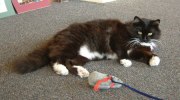 Two pictures on the left are of what is now the Welcome Center, what was until the early 1970's the Berea station. On the far right
is Tux. Tux is an independent contractor type feline. She has deals with stores all over downtown Berea allowing her to stop in for
a nap or quick snack at her pleasure.