Evidence Photos

Aug 3, 2001

Buckhorn State Park to Irvine, KY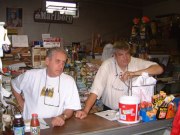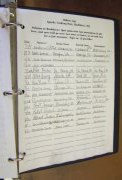 On the left are the men of the general store in Buckhorn. On the left is their bicyclist log. Looks like about 17 people since July.
This together with the log book at Pippa Passes hostel
Pippa Passes
(about 100 people since April) leads us to believe about 200 people do this trip a year.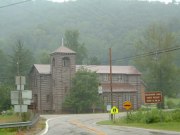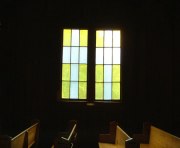 The Buckhorn church, built in 1907 and apparantly full of bats. We never saw any,
but there are supposed to be hundreds in the towers. The building looks like logs from the outside,
but in fact seems to be made of standard contruction materials.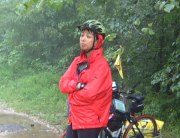 The weather was a mixture of heavy, sheet and light rain with a few dry hours. Here Mieko enjoys the weather under a tree.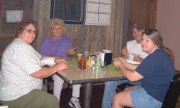 Nice ladies at the restaurant in Booneville where we enjoyed a lunch of Swanson's Frozen Chicken and canned peas.
To delay a wet departure Mieko and I lent a hand to the removal of the strings from string (snap?) beans.
They also suggested a route to Irvine that would be almost entirely flat and down grades.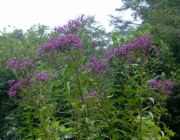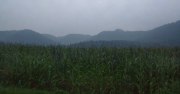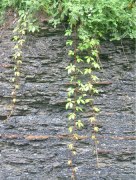 The flat and most downhill mountains you cross on the way to Irvine. One day I will learn that people in cars may notice down
hill grades (you have to hit the brake) but not up hill grades. On the left and right are some natural type Kentucky
plants. Guess who took the picture. Hint: it wasn't Bill.