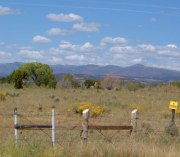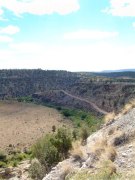 Welcome to Utah. The place might not have Colorado's beautiful golden forests
but there's plenty of parking.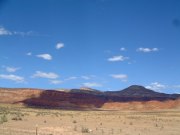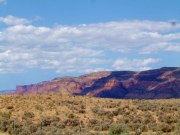 Anyone remember Mr. Johnson from the old Mission To Mars at Disneyland? Soon as we crossed
the state line he started calling my cell phone collect. On the flip side, anyone who carves
a life out of this place sure has my respect.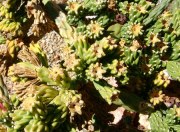 Cactus flower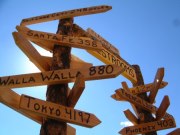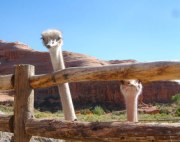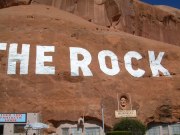 The Rock, the ultimate tourist trap. Maybe trap is too harsh, its kinda sorta worth seeing and its not
amazingly expensive. The Rock is really 3 attractions: The Ostrich Coral, where you can feed these birds corn
for $0.25, the gift shop and The Rock. I didn't go in The Rock but apparently its a home/nightclub/room drilled
out of solid rock. This was my first experience in Utah and I walked in with a few expectations. OK, I confess: I was a
little surprised to see not one but TWO coke machines and one of the shop ladies was smoking on her break.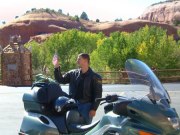 Me doing a flag check. It took a good week to find one and then it shredded within an hour of being
on the bike. I think I went through about four before I found something of decent quality.