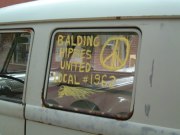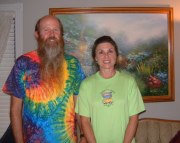 The above left VW bus window may be a joke but it also captures the place perfectly. Above right: Janet and Jack,
B&B owners and California refugees. Jack is also a professional Dulcimer player. The two came to Eureka on vacation,
took some pictures and went home to So. Ca. When they got the picturesdeveloped they noticed a for sale sign in the background
and could just read the phone number. A month or two later they had moved.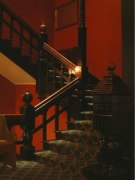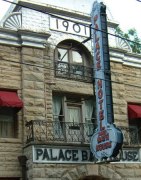 The Palace Hotel in the picture right, was one of a number of bath houses (and related hotels and restaurants)
at ground zero of the Victorian era health spa craze. The spa's may even have done some people some good.
Most customers walked from spa to spa, bathing and drinking the water from many of Eureka's different
natural springs. And in the process getting a fair bit of excercise (remember, it's in the middle of the Ozarks)
and distance from their stressful city lives. Yes, the bath house does still offer baths, and no, unlike the homosexual playroom
bath houses of San Francisco or the Turkish Bath brothels of Japan (called Soaplands following a mix up between a taxi driver,
the Turkish ambassador and a bathouse called Embassy) all that's on offer is a bath and maybe a rubdown.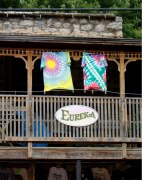 Random street picture. And no, I don't think anyone was being cute when they put up these shirts. they were probably wet.
If you don't feel comfortable with long hair, piercings, tie-dye and the occassional same sex PDA then stay out, this
isn't the place for you.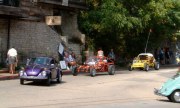 We just happened to be there for the Annual Volkswagon Parade.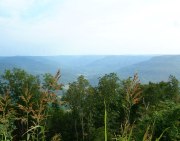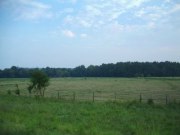 The countryside between Eureka and Russelville.